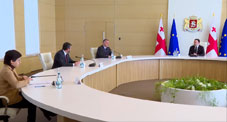 The Prime Minister of Georgia, Irakli Gharibashvili, opened the first session of the competition commission for the selection of candidates for the head of the Anti-Corruption Bureau in the government administration.
(more)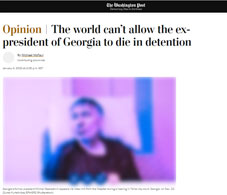 The former US ambassador to Russia Michael McFaul published an extensive opinion letter about Mikheil Saakashvili in the Washington Post and called on President Joe Biden, together with European democratic leaders, to immediately come out with a call to save Mikheil Saakashvili.
(more)
"Khatia Dekanoidze demands that the MPs be given the opportunity to visit Saakashvili"
(more)
Today, one of the current topics of Georgian politics is the issue of taking the imprisoned third president of Georgia, Mikheil Saakashvili, abroad for medical treatment.
(more)