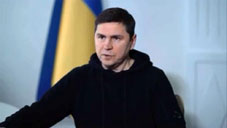 The advisor of the administration of the President of Ukraine, Mykhailo Podolyak, in an interview with Ukrainian media, spoke about Georgia-Ukraine relations, where Georgia stands during the Russia-Ukraine war, and the situation of imprisoned former president Mikheil Saakashvili.
(more)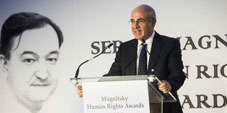 Bill Browder, the author of the Magnitsky Act, spoke about Mikheil Saakashvili's health in an interview with Voice of America and said that the photo he saw of the imprisoned ex-president, made it clear for him that Saakashvili is extremely suffering physically, said he is being 'tortured' and discussed the consequences Georgian government might face in future if he dies in prison.
(more)
"PM Irakli Gharibashvili meets with the Ambassador of France to Georgia"
(more)
The year 2022 was probably the most difficult of the past two decades of the 21st century.
(more)