The News in Brief
Thursday, February 2, 2023
Prepared by Messenger Staff
Mikheil Saakashvili: I was Tortured and Poisoned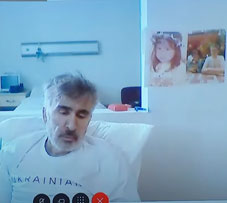 At the court session held in the Tbilisi City Court on the case of postponement of the sentence or release of the former president of Georgia, Mikheil Saakashvili was involved in the process remotely from the Vivamed clinic. According to him, he is asking for adequate treatment and said that he is being 'tortured'.
While participating in the trial, he also addressed his children and told them that 'everything will be fine'.
"I gave Georgia all my knowledge...now I gave my health and the only thing I ask for is to be given adequate treatment. If necessary, I will sacrifice my life, Aliska, Nikusha, don't worry about anything, in the end, everything will be fine," said Saakashvili.
He made the statement in the Ukrainian language and noted that he is confident in the victory of the Ukrainians.
"I am being tortured and I was poisoned. I am proud that everyone admires the Ukrainian people, I am proud that the president is Zelenskyy, I am grateful to his office. I am absolutely sure of our victory, but if I do not live to see victory, which is so near, my heart must be buried in Kyiv. It belongs to Ukraine," said Saakashvili.
Karasin on Resumption of Air Traffic Between Russia and Georgia: It Takes Two to Tango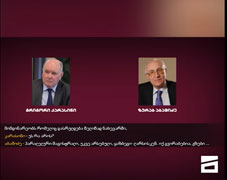 Russia is ready to resume air traffic with Georgia, but it requires the consent of the Georgian side. The Chairman of the International Committee of the Council of the Russian Federation, the former Deputy Minister of Foreign Affairs of Russia Grigory Karasin stated this in a conversation with the RBK agency.
"Naturally, we discuss this, change our opinions, but there is such a saying: it takes two to tango, and if one member of the duet has doubts, there is no need to use force. Such an opportunity exists, and what decision will be made does not depend only on us," said Karasin.