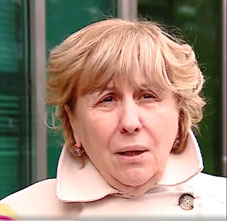 The mother of the third president of Georgia, Giuli Alasania, told reporters after visiting Mikheil Saakashvili in the "Vivamed" clinic that in the current conditions former president is, it is impossible for him to recover and the death is inevitable.
(more)
In a Congress of the United National Movement, Levan Khabeishvili was officially elected party chairman.
(more)
"Draft Resolution on Transferring Saakashvili Abroad for Treatment Registers in Verkhovna Rada"
(more)
The dispute over the implementation of the 12 points of the European Union became another reason for the polarization between the government and the opposition, which is one of the main points to overcome in the conditions put forward by the European Union.
(more)