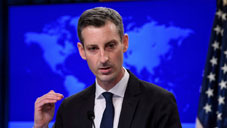 A group of deputies who left the 'Georgian Dream' initiated a bill in the parliament "on the transparency of foreign influence" according to which, the sources of income of politicians, NGOs and media should be transparent to the public.
(more)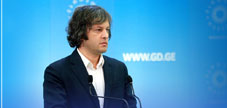 Irakli Kobakhidze, chairman of the Georgian Dream, evaluated the resolution adopted by the European Parliament on February 15, calling on the government to transfer Mikheil Saakashvili abroad for treatment as 'absurd' and adding that it has no value.
(more)
"Nika Gvaramia's Friends Start 'Nika Gvaramia Freedom Movement'"
(more)
The former president remains in prison as a result of the recent trial.
(more)