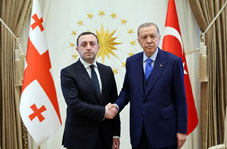 Prime Minister of Georgia Irakli Garibashvili met with the President of Turkey Recep Tayyip Erdogan on February 23 as part of his official visit to Turkey.
(more)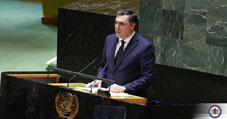 The Minister of Foreign Affairs of Georgia, Ilia Darchiashvili, participated in the session of the UN General Assembly in New York, which was held in connection with the anniversary of the war in Ukraine.
(more)
"Circle of Russian Aggression Should be Broken, NATO Secretary General Jens Stoltenberg Says"
(more)
The party People's Power submitted a draft law on the detection of 'foreign agents' to the legislative body.
(more)