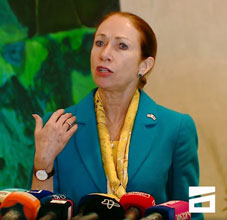 US Ambassador to Georgia Kelly Degnan stated that the "On transparency of Foreign Influence" bill is Russian and aims to silence dissenting views.
(more)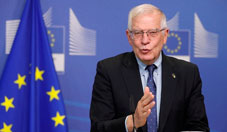 The High Representative of the European Union for Foreign Affairs and Security Policy, Joseph Borrell's press service released a statement criticizing the "on transparency of foreign influence bill", initiated by People's Power party and supported by the ruling 'Georgian Dream' party.
(more)
"President Salome Zourabichvili Delivers Speech at Exhibition Remembering Soviet Occupation of Georgia"
(more)
The party People's Power submitted a draft law on the detection of 'foreign agents' to the legislative body.
(more)