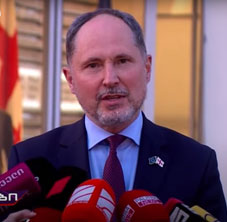 The European Union Ambassador to Georgia, H.E. Pawel Herczynski, together with the Ambassador of Sweden, H.E. Ulrik Tideström, handed over the official EU démarche to the Minister of Justice of Georgia, Rati Bregadze.
(more)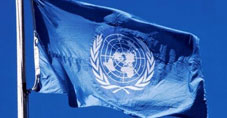 The United Nations Organization in Georgia expressed deep concern regarding the draft law on "Transparency of Foreign Influence" in the issued statement.
(more)
"Second Version of 'Russian Law' Submitted for Consideration in Parliament of Georgia, Media Protests"
(more)
The party People's Power submitted a draft law on the detection of 'foreign agents' to the legislative body.
(more)