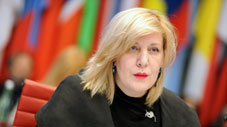 In a letter sent to the Speaker of the Parliament of Georgia, Shalva Papuashvili, the Commissioner for Human Rights of the Council of Europe, Dunja Mijatovic, expressed concern over the draft law 'On transparency of foreign influence' and wrote that its adoption may have a seriously disturbing effect on the activities of civil society in Georgia.
(more)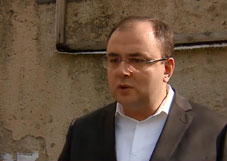 The Minister of Justice, Rati Bregadze, in connection with the démarche of the ambassadors of the EU states, stated that the ministry introduced information about Mikheil Saakashvili to the ambassadors of the EU and Sweden at the meeting.
(more)
"President Zourabichvili opens the 'Political Forum for Gender Equality'"
(more)
In the Russia-Ukraine war, the government of Georgia pursues an extremely loyal policy towards Russia, and Moscow is preparing for the annexation of the occupied territories of Georgia.
(more)