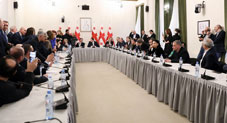 The discussion of the bills "On the transparency of foreign influence" and "On the registration of the foreign agent act" at the joint session of the foreign relations and defense and security committees was completed.
(more)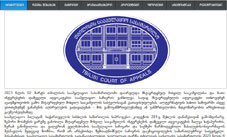 The Tbilisi Court of Appeal did not satisfy the request to release Mikheil Saakashvili or postpone the sentence.
(more)
"President Zourabichvili Calls for Banning of Parties in Conflict with Constitution"
(more)
In the Russia-Ukraine war, the government of Georgia pursues an extremely loyal policy towards Russia, and Moscow is preparing for the annexation of the occupied territories of Georgia.
(more)