The News in Brief
Monday, March 6, 2023
Prepared by Messenger Staff
Young European Ambassadors in Georgia Issue Statement Regarding 'Foreign Agents' Bill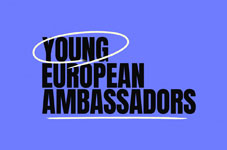 Participants of the Young European Ambassadors in Georgia program issued a statement regarding the draft law on 'foreign agents' bill.
The statement reads that the legislative initiative threatens the interests of Georgia and its European course, which is defined by the constitution of the country.
"The activities of each of us in different countries of the world, over the years, were dictated by the love of our country and the desire to introduce Georgia, as a democratic country, with its distinctive culture and history to as many foreigners as possible. Today, by passing this bill, we are facing the threat of losing democracy and the support of the West, which is disastrous for our country.
Also, we believe that the law on 'agents of foreign influence' will limit both Georgian civil society and media organizations.
We call on the Parliament of Georgia not to support the presented legislative project and not to jeopardize the prospect of the country's reunification with the European family," the statement reads.
Doctors Join Movement Demanding Pardoning of Nika Gvaramia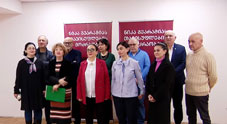 Representatives of the medical field joined the movement to release the founder of Mtavari Arkhi TV Company, Nika Gvaramia, and call on President Salome Zourabichvili to pardon him.
They note that it would be a 'wise' decision to release Nika Gvaramia as soon as possible.
"We, doctors, believe that the European future of our country, along with other fundamental issues, largely depends on the release of Nika Gvaramia. Time is running out, now silence and indifference are unacceptable.
We, doctors, stand on the side of truth and justice, we think that releasing Nika Gvaramia as soon as possible will be a wise decision, correct both morally and legally, and will help our country on this very important path," the statement reads.