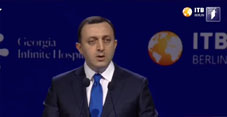 The Prime Minister of Georgia, Irakli Gharibashvili, delivered a speech at the opening ceremony of the tourism exhibition ITB Berlin 2023.
(more)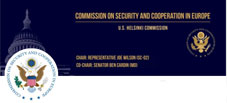 The US Helsinki Commission issued a statement regarding the 'Foreign Agent' bill initiated in the Parliament of Georgia, expressing great concern that this law is an attack on the strategic partnership and the Western choice of the Georgian people.
(more)
"Legal Affairs Committee of Parliament of Georgia Supports the 'Foreign Influence Agents' Bill at First Hearing"
(more)
In the Russia-Ukraine war, the government of Georgia pursues an extremely loyal policy towards Russia, and Moscow is preparing for the annexation of the occupied territories of Georgia.
(more)