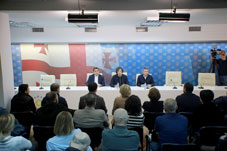 The joint statement of the political council of the ruling party Georgian Dream, bill initiator People's Power party and the Parliamentary majority has been published, saying they have withdrawn the bill after mass protests.
(more)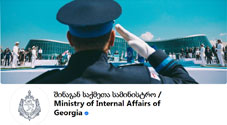 After the special forces used water cannons and pepper spray to break up the protest on March 7, citizens gathered in front of the Parliament to protest the passing of 'foreign agents' bill on March 8 as well and police tried to break them up for the second time with the same method.
(more)
"Public Defender Levan Ioseliani Says opposition leader Zurab Japaridze Has Most Serious Injuries Among March 8 Rally Detainees"
(more)
The satellite party of the Georgian Dream, which is called European Socialists, came out with the initiative of starting the investigation of the war in August 2008 and started collecting the signatures of MPs to create an "Investigative Commission".
(more)