The News in Brief
Friday, March 17, 2023
Prepared by Messenger Staff
Great Britain to Assist Georgia with £500,000 to Strengthen Security for 2024 Elections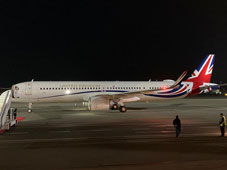 Great Britain will financially support Moldova and Georgia against the backdrop of Putin's illegal invasion of Ukraine.
According to British reports, the UK Foreign Secretary, James Cleverly, during his visit to 2 countries, will announce additional funding, which will be used for economic reforms in Moldova, and strengthening security for Georgia during the 2024 elections.
The UK is providing an additional £10m to support economic and governance reforms in Moldova, and £500,000 for security in Georgia's elections next year.
"To strengthen democracy in Georgia, the United Kingdom will allocate 500,000 pounds to create the necessary environment for free, fair elections in 2024, which will be protected from external interference," the statement reads.
NATO Hands Over Vehicles to Defense Forces of Georgia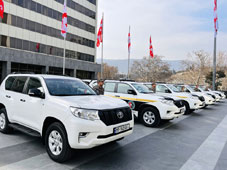 NATO handed over vehicles to the Defense Forces of Georgia. Six units of Toyota Land Cruiser Prado 150 equipped with special equipment were delivered to Georgia within the NATO-Georgia Essential Package (SNGP) military police initiative.
According to the reports, the Minister of Defense of Georgia, Juansher Burchuladze, the head of the NATO Liaison Office, Alexander Vinnikov, representatives of the Defense Forces and the main group of NATO attended the ceremony of handing over vehicles.
The Ministry of Defense said that the vehicles, which are equipped with special sets necessary for various types of investigative and criminal investigations, will be used by the Military Police of the Defense Forces for official purposes. Specialized vehicles will further improve the military police's quick and effective response capabilities.
The vehicles were purchased by the NATO Trust Fund and the total cost is 542,520.00 Euros. Latvia and Australia are contributors to the project.