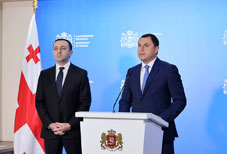 The Prime Minister of Georgia, Irakli Gharibashvili, announced at a briefing in the government administration that Giorgi Amilakhvari would take the position of Minister of Education and Science of Georgia.
(more)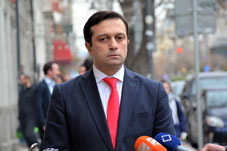 According to the statement of the Public Defender of Georgia, Levan Ioseliani, he spoke to Mikheil Saakashvili for an hour at the Vivamed clinic and he confirmed to Saakashvili that all monitoring mechanisms that exist in the Office of the Public Defender will be maintained.
(more)
"US Department of State 2022 Report Mentions Mikheil Saakashvili's Case"
(more)
On March 7, Georgian Dream openly created a political crisis in the country by passing the first reading of the law on foreign agents.
(more)