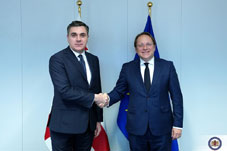 Minister of Foreign Affairs of Georgia Ilia Darchiashvili within the framework of official visit to Brussels met with the European Commissioner for Neighbourhood and Enlargement Olivér Várhelyi.
(more)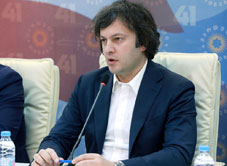 The Chairman of the Georgian Dream party Irakli Kobakhidze spoke to reporters about the 'Deoligarchization' bill and said that Venice Commission's requests will be specified and after that, the official structures will decide who should be identified as an 'oligarch'.
(more)
"NATO Secretary General Calls on Political Leaders of Georgia to Work Together on Reforms"
(more)
On March 7, Georgian Dream openly created a political crisis in the country by passing the first reading of the law on foreign agents.
(more)