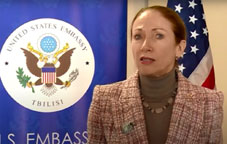 US Ambassador to Georgia Kelly Degnan was asked by the reporters about the informal governance of the country by Bidzina Ivanishvili.
(more)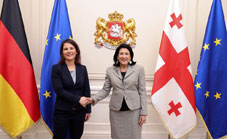 The President of Georgia, Salome Zourabichvili, met with the Federal Minister for Foreign Affairs of Germany Annalena Baerbock within the framework of Baerbock's official visit to Georgia and discussed the issues related to the European integration process of Georgia.
(more)
"Zurab Azarashvili Meets with Joachim Stamp"
(more)
The developments in Georgia have been unpredictable and full of surprises.
(more)