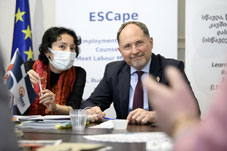 EU Ambassador to Georgia H.E. Pawel Herczynski while speaking to reporters during his visit to Georgia, expressed hope that Georgia would be granted candidate status for EU membership which will bring huge benefits to the country.
(more)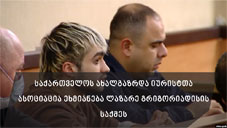 Georgian Young Lawyers Association responded to the case of 21-year-old Lazare Grigoriadis, the arrested activist accused of throwing a 'Molotov cocktail' at police during the 'Foreign Agents' bill protests in March.
(more)
"Public Defender's Medical Council Says Mikheil Saakashvili's Health Condition has Worsened"
(more)
In Georgia, there was a generous response to the statement of the President of the European Council, Charles Michel, that the negotiations on the accession of Moldova, Ukraine and Georgia to the European Union should begin by the end of the year.
(more)