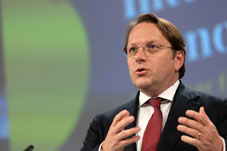 On March 23, representatives of non-governmental organizations addressed a letter to Olivér Várhelyi asking to make the interim evaluation related to the implementation of the 12 recommendations public.
(more)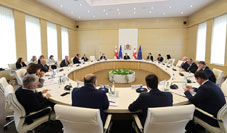 The 66th session of the European Union Integration Commission of Georgia was held under the leadership of the Prime Minister of Georgia, Irakli Gharibashvili.
(more)
"Georgian Dream Refuses to Register to Vote Regarding Creation of Investigative Commission on US sanctioned Judges 'In Solidarity'"
(more)
Based on its sources in Brussels, "Radio Liberty" reported that the European Commission is ready to issue a recommendation for Georgia's status as a candidate for EU membership in October 2023.
(more)