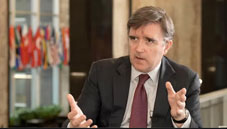 Head of the US Office of Sanctions Coordination, Jim O'Brien, spoke about the increase in the transit of electronic goods through Georgia to Russia in an interview with Voice of America.
(more)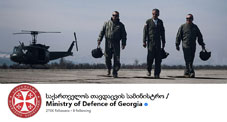 The Ministry of Defense of Georgia has released a statement in response to reports about the country's non-participation in the multinational exercise Defender 2023 organized by the US European Command.
(more)
"Chairman of Georgia's Foreign Relations Committee Meets with UK Ambassador to Georgia"
(more)
Scandals have never been alien to Georgian politics, but recently, the number of scandals has increased dramatically.
(more)