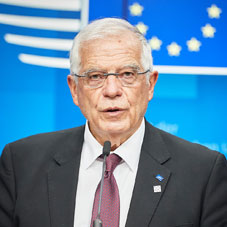 According to the statement released by the Council of the European Union, Georgia's defense sector will receive support from the European Union in the form of 30 million euros.
(more)
The Prime Minister of Georgia, Irakli Gharibashvili, met with the Prime Minister of Hungary, Viktor Orban.
(more)
"Prime Minister of Georgia Irakli Gharibashvili Expresses Belief in Georgia's Candidacy for EU Membership"
(more)
The public opinion survey published by the International Republican Institute (IRI) on April 25 had great political resonance.
(more)