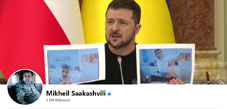 The Minister of Justice, Rati Bregadze, made an announcement that the European Court of Human Rights had released its decision regarding the temporary measure applied for in the Mikheil Saakashvili case.
(more)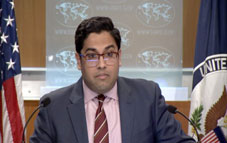 Vedant Patel, the Deputy Spokesman of the US State Department, expressed concern that Georgian companies servicing Russian aircraft may face sanctions if direct flights between Russia and Georgia are resumed.
(more)
"Georgia Hosts Official Ceremony to Welcome Danish Foreign Affairs Minister Lars Løkke Rasmussen"
(more)
The public opinion survey published by the International Republican Institute (IRI) on April 25 had great political resonance.
(more)