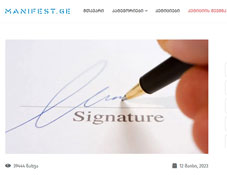 A petition has been published on manifest.ge where citizens of Georgia express concerns about the decision made by Russian President Vladimir Putin to cancel the visa regime and lift the ban on direct flights from Russia to Georgia, effective from May 15, 2023.
(more)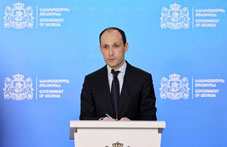 After the government session, Economy Minister Levan Davitashvili provided an update during a briefing concerning the flights from Russia.
(more)
"Georgian Civil Aviation Agency Affirms Strict Criteria for Flights Between Georgia and Russia to Exclude Sanctioned Airlines"
(more)
Public opinion surveys published one after another by IRI and NDI showed approximately the same picture in terms of political ratings of the parties - the decrease in the rating of the ruling Georgian Dream does not mean an increase in the rating of the opposition parties.
(more)