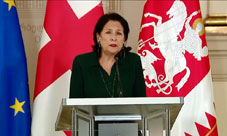 Following reports in Georgian media, protests erupted in the capital Tbilisi and the Kakheti region when it was revealed that family members of Russia's Foreign Minister Sergey Lavrov, including his daughter Ekaterina Vinokurova, had visited Georgia for the wedding of his son-in-law's brother.
(more)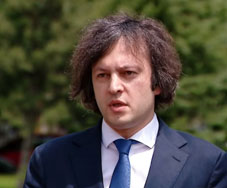 In a recent press conference, Irakli Kobakhidze, Chairman of the Georgian Dream party, discussed the criteria for allowing people to enter the country.
(more)
"President of Georgia Declares Boycott of Georgian Airways Over Founder's Pro-Russian Remarks and Flights to Moscow"
(more)
Public opinion surveys published one after another by IRI and NDI showed approximately the same picture in terms of political ratings of the parties - the decrease in the rating of the ruling Georgian Dream does not mean an increase in the rating of the opposition parties.
(more)