According to the Chairman of the Parliament of Georgia Shalva Papuashvili, direct flights to Russia are not in violation of any international sanctions.
(more)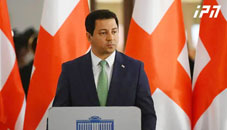 Vice Speaker of the Parliament of Georgia, Archil Talakvadze addressed the concerns raised by the US State Department, providing assurance to Georgia's partners that there is no need for alarm.
(more)
"US Department Raises Concerns over Resumption of Direct Flights between Russia and Georgia"
(more)
On May 10, it became known about Putin's decision - the Russian president restored direct air traffic and canceled the visa regime with Georgia.
(more)