The News in Brief
Friday, May 26, 2023
Prepared by Messenger Staff
Georgian Airways to Provide Transit Flights for Russian Citizens, Says Founder Tamaz Gaiashvili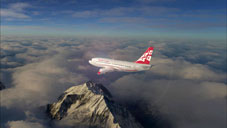 According to the Russian publication RTVI, Tamaz Gaiashvili, the founder of Georgian Airways, has stated that the airline will operate transit flights from Tbilisi to European destinations specifically for Russian citizens. The publication reported this information based on Gaiashvili's statements.
According to Gaiashvili, several destinations, including Milan, Paris, Vienna, Larnaca, and Thessaloniki, are part of the planned flight routes. The flights are set to begin from June 15, and Gaiashvili expressed confidence in the demand for these routes. He noted that traveling from Tbilisi would be more convenient and faster compared to other options. Furthermore, Gaiashvili mentioned that air communication with Russia would be maintained, and the Georgian government welcomed this decision.
"We will start on June 15. Let's see how things go. However, we believe there will be sufficient demand for these routes. Traveling from Tbilisi will be more comfortable and faster compared to other destinations. We will continue to maintain air communication with Russia. The Government of Georgia has warmly welcomed this decision. God forbid that it should ever cease," Gaiashvili told RTVI.
Irakli Kobakhidze Urges Opposition to Cease 'Radicalism'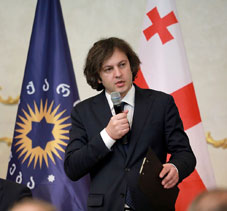 The Georgian Dream Chairman, Irakli Kobakhidze, stated that by the end of June, all 12 recommendations established by the European Union for Georgia to obtain EU candidacy status would be fully implemented.
Kobakhidze said that if a fair assessment is conducted, it would result in a positive outcome for Georgia. However, he also recognized that due to its political nature, the chances of success are uncertain, with a 50/50 probability.
Kobakhidze further addressed the topic of depolarization, one of the 12 recommendations, and highlighted the importance of the 'radical' opposition's involvement in this process. He called upon the 'radical' opposition to cease their radical behavior and contribute to depolarization efforts.
"Our expectations are optimistic in this regard, although this is a political decision, and again the chances are 50/50. By June, the implementation of all reforms in accordance with the 12 recommendations will be completed. As for depolarization, it means that both sides have to take steps, especially the radical opposition. Polarization is essentially a term that has been fabricated.
Radicalism is often associated with polarization, where it is expected that someone would provoke you and you should not react. However, this does not align with the concept of depolarization. Depolarization occurs when radicals cease their radical actions, and consequently, the government has no incentive to act radically.
We urge the radical opposition to adopt a non-radical approach. This is a general call we make. While we may not have grounds for optimism, we can still express this plea," stated Kobakhidze.