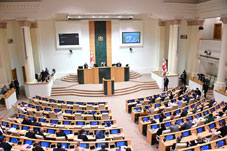 At the plenary session of the Parliament, MPs voted in favor of the President's nominees for the Board of the National Bank of Georgia: Nana Keinishvili and Teimuraz Khomeriki.
(more)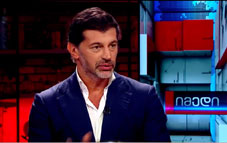 Former Chief Prosecutor Otar Partskhaladze, sanctioned by the USA, has transferred 12 properties to his son.
(more)
"Prime Minister Irakli Gharibashvili Meets with US National Security Advisor Jake Sullivan"
(more)
For the first time in the history of Georgia, the ruling political force Georgian Dream has started the process of impeachment of President Salome Zourabishvili, ...
(more)