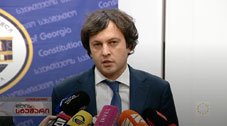 Chairman of 'Georgian Dream,' Irakli Kobakhidze, while justifying the submission of the President's impeachment to the Constitutional Court, stated that it is necessary for the government to consent to the President's visits.
(more)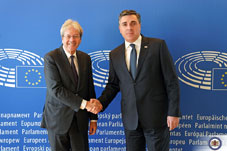 During his working visit to Strasbourg, Minister of Foreign Affairs Ilia Darchiashvili met with the European Commissioner for Economy, Paolo Gentiloni.
(more)
"Georgian Dream Chairman Deems US Embassy's USAID Statement 'Shocking' and 'Insulting'"
(more)
Today's Georgian politics is a strange mixture of acute topics. One such issue was voiced by Mtavari Arkhi.
(more)