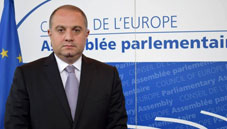 The Parliamentary Assembly of the Council of Europe (PACE) has called on European countries to recognize Russian President Vladimir Putin as illegitimate if he remains in power after the 2024 elections.
(more)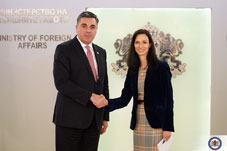 The National Assembly of the Republic of Bulgaria adopted a resolution supporting the granting of candidate status to Georgia during the visit of the Minister of Foreign Affairs, Ilia Darchiashvili, to Sofia.
(more)
"State Security Service Confirms Release of Georgian Citizen Illegally Detained in Russian-Occupied Tskhinvali"
(more)
Last month, the State Security Service of Georgia issued a statement that certain forces inside and outside the country would try to destabilize Georgia in October-December of this year.
(more)