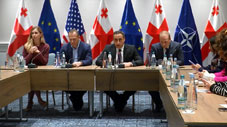 The United National Movement and Strategy Agmashenebeli provided an overview of their visit to the United States of America.
(more)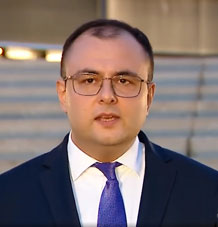 Three prisoners escaped from the Aversi clinic in Tbilisi where they were brought for examination and medical research, specifically computer tomography.
(more)
"State Security Service of Georgia: 7 Georgian Citizens Illegally Held in Occupied Tskhinvali Prison"
(more)
The de facto leader of occupied Abkhazia, Aslan Bzhania, said in an interview given to 'Izvestia' newspaper on October 5, about the signing of the agreement on the Russian military-marine base in Ochamchire.
(more)