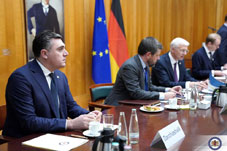 The Minister of Foreign Affairs of Georgia, Ilia Darchiashvili, indicated that a significant phase is underway concerning the status of Georgia.
(more)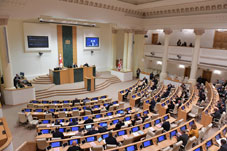 50 opposition MPs in the Georgian parliament have made an appeal to NATO and EU countries concerning the Russian bases in the occupied region of Ochamchire in Georgia.
(more)
"Justice Minister Rati Bregadze Announces Apprehension of All Three Escapees"
(more)
The de facto leader of occupied Abkhazia, Aslan Bzhania, said in an interview given to 'Izvestia' newspaper on October 5, about the signing of the agreement on the Russian military-marine base in Ochamchire.
(more)