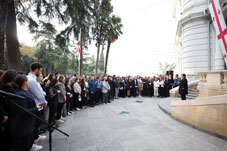 On November 3, in honor of 'Diplomacy Day', the President hosted students at the Orbeliani Palace.
(more)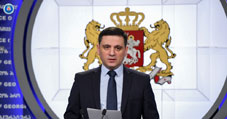 As per the information from the Prosecutor's Office, employees of the Ministry of Internal Affairs in Batumi arrested an American citizen who was subject to a red notice.
(more)
"President Salome Zourabichvili Signs Amendments to the Law On Broadcasting"
(more)
The de facto leader of occupied Abkhazia, Aslan Bzhania, said in an interview given to 'Izvestia' newspaper on October 5, about the signing of the agreement on the Russian military-marine base in Ochamchire.
(more)