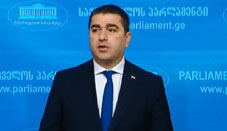 The Chairman of the Parliament of Georgia, Shalva Papuashvili, addressed the killing of a Georgian citizen by Russian occupying forces in the village of Kirbali.
(more)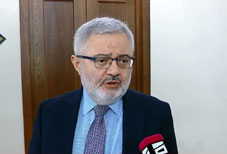 The parliamentary opposition representatives in Georgia met with a visiting delegation of special representatives from the European Union and its member states to discuss Eastern Partnership matters.
(more)
"Nikoloz Ginturi Reveals his Brother, Major During 2008 War, Was Targeted by Russian Troops"
(more)
The de facto leader of occupied Abkhazia, Aslan Bzhania, said in an interview given to 'Izvestia' newspaper on October 5, about the signing of the agreement on the Russian military-marine base in Ochamchire.
(more)