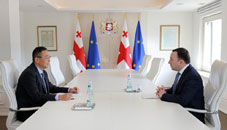 According to the Georgian government administration, Prime Minister Irakli Gharibashvili met with the Chinese Ambassador to Georgia, Zhou Qian, and expressed regret regarding President Zourabichvili's recent statement about Chinese President Xi Jinping.
(more)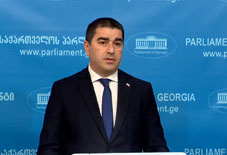 Following the positive recommendation from the European Commission regarding candidate status, the opposition reminded the government of a promise made a year ago.
(more)
"Chairman Shalva Papuashvili Condemns President Zourabichvili's LCI Interview"
(more)
Russia, Turkey, and Iran are planning to create a regional security platform in the South Caucasus, in which the involvement of the USA and the European Union is excluded from the beginning.
(more)