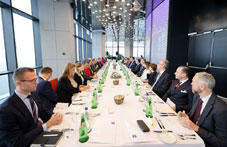 Prime Minister of Georgia, Irakli Gharibashvili, held a working lunch with H.E. Pawel Herczynski, the Ambassador of the European Union to Georgia, and ambassadors from EU member states.
(more)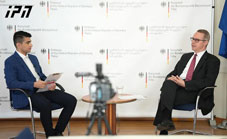 German Ambassador to Georgia H.E. Peter Fischer in an interview with IPN discussed the European Commission's recommendation for Georgia's EU membership candidate status.
(more)
"Irakli Kobakhidze Attributes Killing of Georgian Citizen by Russian Occupying Forces to UNM's 'Provocations'"
(more)
Russia, Turkey, and Iran are planning to create a regional security platform in the South Caucasus, in which the involvement of the USA and the European Union is excluded from the beginning.
(more)