The News in Brief
Monday, November 20, 2023
Prepared by Messenger Staff
Georgian Defense Minister Juansher Burchuladze Meets with Armenian Prime Minister Nikol Pashinyan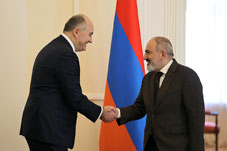 During his visit to the Republic of Armenia, Georgian Defense Minister Juansher Burchuladze met with Armenian Prime Minister Nikol Pashinyan. According to the information from the Ministry of Defense of Georgia, the parties discussed the security environment and challenges in the region and the world.
The conversation also touched upon Georgia's readiness to contribute efforts for the peaceful development of the region within the framework of the Peaceful Neighborhood initiative.
Additionally, during the meeting, special attention was given to the significance of the European Commission's recommendation regarding the granting of candidate status to Georgia. The Minister of Defense emphasized that Georgia remains actively committed to fulfilling the necessary obligations and procedures in the future.
The discussion also addressed the collaboration between the European Union and Georgia in the realm of security and defense policy across various formats.
According to the agency, the focus was on the dynamics and perspectives of defense cooperation between the two countries. As part of the visit, Juansher Burchuladze met with his Armenian counterpart, Suren Papikyan, and signed a bilateral cooperation plan.
11 Protest Detainees Released, Ministry of Internal Affairs Reports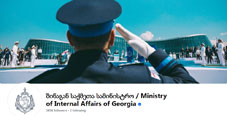 According to the Ministry of Internal Affairs, the 11 people who were arrested at the rally near the Ministry of Environment and Agriculture were released from the court today. The proceedings have been postponed until next week, with the hearing for 8 citizens scheduled for November 29, and the hearing for the remaining three citizens set for November 30.
The activists were detained for actions categorized under Articles 166 and 173 of the Code of Administrative Offenses of Georgia.
"Despite repeated appeals from law enforcement officers to rally organizers and participants, urging compliance with the lawful requests of the Ministry of Internal Affairs representatives and adherence to the legal limits of freedom of assembly and expression, the participants ignored these directives. As a result, public order was violated."
The protest was sparked by the demand of Racha residents and the "For Saving the Rioni Valley" movement for the full cancellation of the 49-year license granted to Davit Khidasheli for 97,000 hectares of forest in the Racha-Lechkhumi and Kvemo Svaneti region.