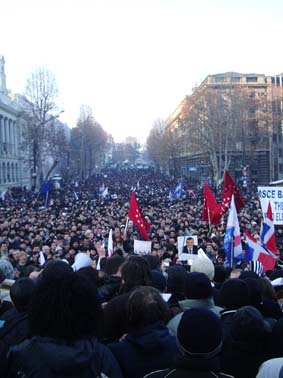 At least 10 000 opposition supporters rallied in Tbilisi yesterday, to protest the reelection of Mikheil Saakashvili in what they say was a rigged vote.
Earlier yesterday, a split Central Election Commission (CEC) approved the final results of the January 5 presidential election by a majority vote. Saakashvili was reelected with 53.47 percent of the vote, nearly 70 000 votes over the 50 percent mark he needed to beat to avoid a runoff.
(more)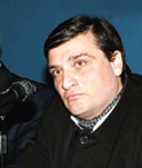 Prominent opposition leader Irakli Batiashvili, who supporters say was a political prisoner, was pardoned and released from jail on January 11 by acting president Nino Burjanadze.
(more)
Giorgi Targamadze, a prominent anchor and director of political programs at Imedi TV, announced that he is leaving the station at a press briefing on January 12. He also said that speculation over him reentering politics was "close to the truth."
(more)