Acting prime minister Lado Gurgenidze announced a new cabinet lineup yesterday which slightly redraws ministries and includes some apolitical figures, but keeps many unpopular ministers within the upper echelons of the state.
(more)
See profiles of the new cabinet.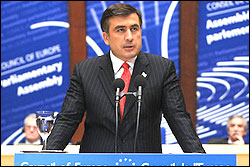 Mikheil Saakashvili, in a speech to the Parliamentary Assembly of the Council of Europe (PACE) yesterday, pledged to bolster Georgia's fledgling democracy as he seeks to both improve ties with Moscow and continue the country's bid for NATO membership.
(more)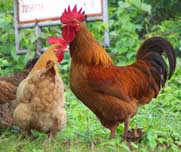 Authorities said they are taking preventive measures in Georgia to protect against the spread of bird flu after the deadly H5N1 virus was discovered on the Turkish Black Sea coast.
(more)
Cartoonist V. Shioshvili on Georgia's expanding constitution.