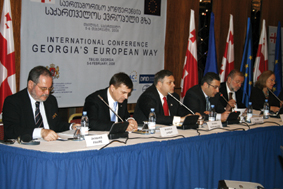 Top EU representatives joined Georgian government leaders on February 5–6 at a Tbilisi conference to discuss the country's European Neighborhood Policy action plan, offering broad assessments of Georgia's progress and promises of more European integration to come.
(more)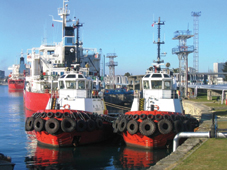 Greenoak Holdings announced February 5 it has sold the Batumi oil terminal and management rights to Batumi port to the state oil company of Kazakhstan, but continues to manage the facilities for now.
(more)
The government and the opposition gave conflicting accounts yesterday of talks to resolve the current political uncertainty.
(more)