Surrey police are treating the death of Georgian billionaire Badri Patarkatsishvili as 'suspicious,' according to London's Guardian newspaper.
(more)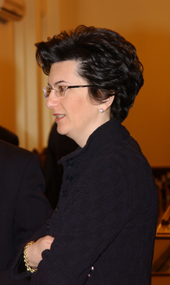 Speaker of Parliament Nino Burjanadze says the government will offer a deal to the opposition by the end of the week, while opposition leaders claim the ruling party is split at the highest levels over how to proceed in ending the country's political deadlock.
(more)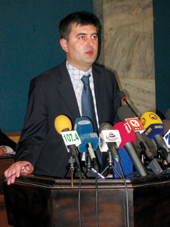 Human Rights Ombudsman Sozar Subari called on the Georgian National Communications Commission (GNCC) not to suspend Imedi TV's broadcast license in a statement released yesterday.
(more)
On February 11 newly-appointed Minister of Health, Labor and Social Affairs Sandro Kvitashvili publicly instructed healthcare system staff not to fill out unauthorized political forms distributed to hospitals by self-identified ruling party workers.
(more)