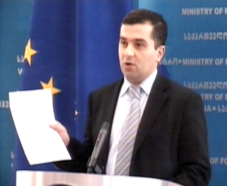 Georgia's top foreign affairs officials were in Brussels yesterday to lobby NATO for a membership nod at the military alliance's upcoming summit in Bucharest.
(more)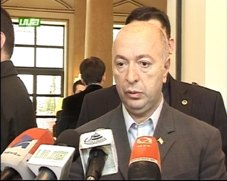 Imedi TV could resume broadcasts early next month, station management told reporters after meeting with the network's putative new owner yesterday.
(more)
The Russian Foreign Ministry said yesterday that Georgia is behind recent deadly explosions in the breakaway region of South Ossetia. Georgian officials deny any involvement in the two blasts.
(more)