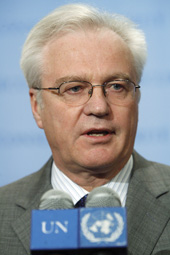 A joint statement of the US, UK, France and Germany called on Russia to "revoke or not implement" its recent decision to increase ties with de facto authorities in Georgia's breakaway regions.
(more)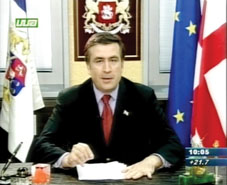 President Mikheil Saakashvili called on the opposition to stand united with his government in the face of Russian aggression, in a speech delivered from an April 23 session of the National Security Council.
(more)
In Kakheti province's impoverished district of Kvareli, the World Food Program supports a soup kitchen that meets basic food needs for hundreds on meager incomes, but which could give way to much-needed industrial development.
(more)