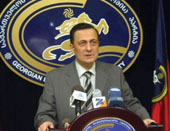 Four Labor Party members will renounce their MP status, party representatives said yesterday.
(more)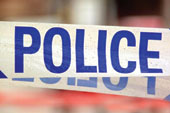 Last week former prosecutor general Gia Meparishvili said that crime has risen significantly in recent years while the percentage of cases being solved is decreasing. An Interior Ministry spokesman dismissed his comments however, putting an apparent rise in the crime rate down to inaccurate data before 2006.
(more)
Yesterday Environment Minister Irakli Ghvaladze visited Adigeni district, in Samtskhe-Javakheti province, seeking to calm a health scare over what locals say are dangerously high radiation levels.
(more)