Georgia briefly detained four Russian peacekeepers south of the Abkhazian conflict zone two days ago and confiscated anti-tank missiles which Tbilisi officials say violate the peacekeeping mandate.
(more)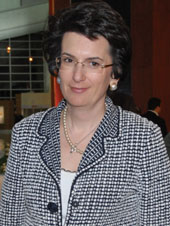 The influential ex-speaker of parliament spoke out publicly this week for the first time since her surprise announcement in April that she would not stand for reelection on the ruling party's ticket in the next month's parliamentary elections.
(more)
Tbilisi City Hall donated a slew of gifts to disabled citizens in the last week to mark an international day of aid, but local NGO workers say government support is the exception, not the rule.
(more)
Georgia denies resumption of drone flights.
(more)