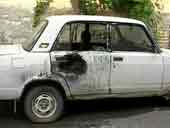 The separatist region of South Ossetia is quiet but on edge after a weekend of the most severe violence in years.
(more)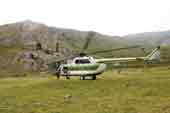 A"Is there life on Mars?" asks a hung-over Georgian military analyst as he wakes up in a Border Police tent far, far away from home.
(more)
President Mikheil Saakashvili and Pope and Patriarch of Alexandria and All Africa Theodore II
(more)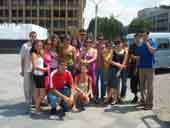 A youth summer camp is gathering 21 young adults from Armenia, Azerbaijan and Georgia in Ureki, Georgia this month.
(more)
New head of UN mission in Georgia
(more)