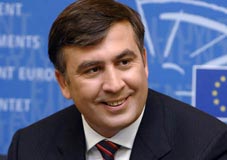 President of Georgia Mikheil Saakashvili delivered a speech at the European Parliament on the 7th anniversary of the Rose Revolution on November 23.
(more)
The Representative Public Assembly may turn into a street rally according to a statement made by the Assembly's organisers just two days before the planned meeting on Rustaveli Avenue.
(more)
"Georgia signs Readmission Agreement with EU"
(more)