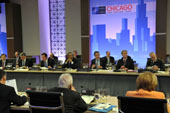 On Friday, representatives of USAID and Oni, Tsageri and Lentekhi Municipalities signed Memoranda of Understanding on cooperation under the USAID's New Economic Opportunities (NEO) Initiative.
(more)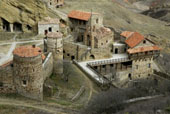 The Georgian and Azeri sides have reached an agreement regarding the Davit Gareji monastery complex.
(more)
"Swiss company, which will carry out monitoring at the Georgia-Russia border, not identified yet - Nikoloz Vashakidze"
(more)