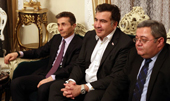 A new stage of cohabitation might take place in the country. After the confrontation in front of the National Library in central Tbilisi on February 8, ...
(more)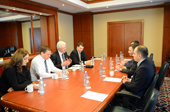 Delegation of the Saeima of Latvia is visiting Georgia. The delegation arrived in the country on February 10 and held meetings with of the parliamentarian Davit Usupashvili, ...
(more)
"Stefan Fule to visit Georgia"
(more)