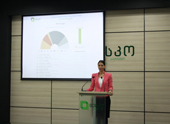 The Central Election Commission of Georgia (CEC) finished summarizing the preliminary results of the by-elections of the Parliament of Georgia of April 27, 2013.
(more)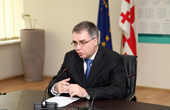 Curatio International Foundation published the results of Barometer of Georgia Health Care research on April 25.
(more)
"PM: Presidential candidate of Georgia Dream to be revealed in 2 weeks"
(more)