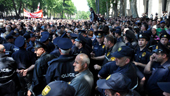 The rally planned for an internationally recognized anti-homophobia event by the NGO Identoba on May 17 turned violent.
(more)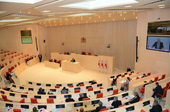 The Bill on the partial decriminalization and the easing of sanctions for illegal entry into breakaway Abkhazia and South Ossetia was passed with its first reading on May 17th.
(more)
"Georgian government approves Village Support Programme"
(more)